Beetle Dynamics is one of the best marketing companies in Jaipur. Beetle Dynamics's speciality is digital marketing, internet and interactive media development. We work to provide innovative brand marketing. We have a great team of content writers, web creators, writers, coders, storytellers, digital creators and best of marketing minds who specialize in social marketing media. Beetle Dynamics provides internships in Jaipur for freshers for the best future of students.
What is an internship?

   
The internship is a period during which a student or new graduate gets practical experience in a job. Students are taught work in internships. An internship gives a student the opportunity for career exploration and development and to learn new skills. Internships are often useful to students and recent graduates and Beetle Dynamics provides internships in Jaipur for freshers for a better future.
How Beetle Dynamics provides internships in Jaipur for freshers
Beetle Dynamics provides internships in Jaipur for freshers for students to help them to begin their career path. We make students comfortable to work in any company. Internships can give them a workplace experience before they actually enter the workforce. Students learn with us in social media marketing management, customer relationship management and many other things. If you are new to a particular industry or are still in school an internship may promote professional growth and help you determine whether the career path you're pursuing is the right fit for you. Every student adds loads of new and beneficial experiences. Hence Beetle Dynamics provides internships in Jaipur for freshers and has one of the best internship reviews and the most preferred.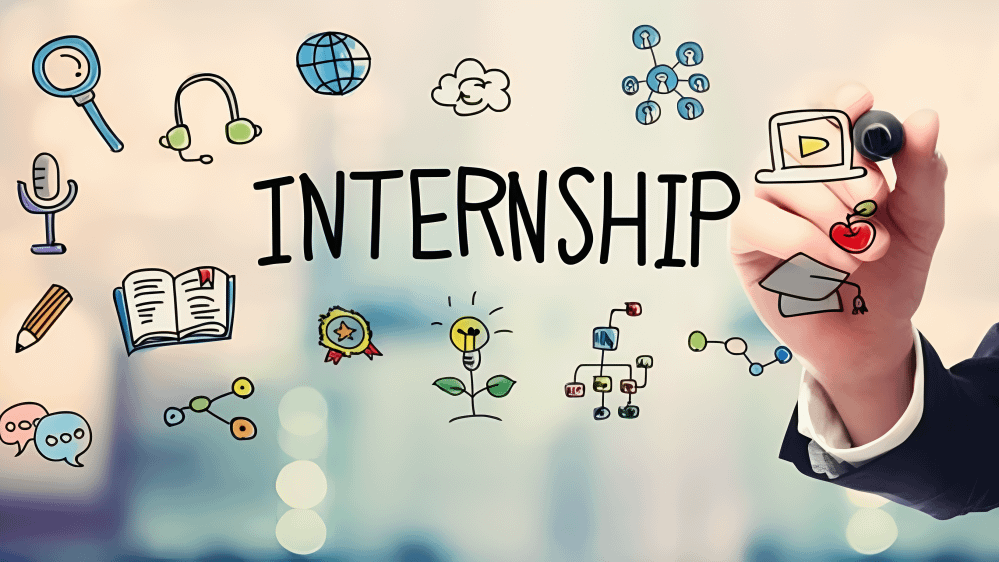 Benefits of internship for freshers
Build confidence

:

 

When you transition from college or university into full-time employment, you may feel a mix of emotions, including anxiety, excitement, ambitions and hope. There is learning about socialization and market management, coding and storytelling and many other things to do. An internship may eliminate the pressure of finding a full-time job quickly and help you apply the knowledge and skills you have acquired to various practical situations.
Provide work experience

: Internship is a programme which provides benefits and experience to students. The value of an internship gives real-world experience. An internship is useful to give you experience for a job. Internships can give you a workplace experience before you actually enter the workforce.

Learn more about your career

:

 

Approaching

an internship provides an opportunity to find out what kind of job suits you. It helps gain exceptional experience and add to a resume which makes it stand out from other people. There are no disadvantages to doing an internship and gaining practical experience through it. An internship will be advantageous to one whether in the right stream or not as practical experience always adds to one's skills.

Explore a whole new world

: Internships can also help with making lifelong friends or learning techniques. Internships not only provide you the experience but also enable you to understand the career method for your desired job title. In the internship higher your chances to grow as a professional you will Know about how the people work as a professional.
Why you should choose Beetle Dynamics for internships in Jaipur for freshers 
Beetle dynamics company is a company where we get to learn a lot of things. We provide numerous benefits for students. We create the best workplace for students. Here students explore social media marketing, coding, and their communication skills and they build their confidence. We have the best team that trends students for a better future. We make students comfortable to help them grow in their future. Beetle dynamics is an e-commerce platform which has been a leading industry for the last future decades and the majority see their future in the same.                
Students on the other hand have become more ambitious towards their future and have accepted and knows how important practical experiences are for a practical life but just because these learners are a novice and the cost companies they are not given a chance on the other hand Beetle dynamics welcomes and are extremely helpful and takes a step forward to enriched their skills and grow their future and best for internships in Jaipur for freshers.