Social Media Marketing Company in Jaipur- Social media is a platform that is growing very rapidly in today's modern and technological world because each and every one is using one and another medium of social media like Facebook, Instagram, Twitter, LinkedIn, Telegram, etc. so utilizing social media for business is a great opportunity for growth and development.
Social media marketing is a kind of marketing in which social media is used as a tool to attract your target audience and generating leads. This marketing is suitable for every business. It is believed that most of the quality leads are generated through social media and are very profitable also at the same time.                      
Why Beetle Dynamics?
Beetle Dynamics is a leading social media marketing company in Jaipur, helping businesses to achieve their marketing goals. It is an exceptional choice because of its expertise, customer-centric approach, customized strategies, cost-effectiveness, and proven track record in the industry.
Beetle Dynamics is established with the aim of connecting businesses and their online audience. It offers a wide range of services to meet the different needs of each client. We use several strategies for social media marketing to give a new phase of growth and development to your business. The company's professional team collectively combine their knowledge and expertise in social media marketing to drive the desired results.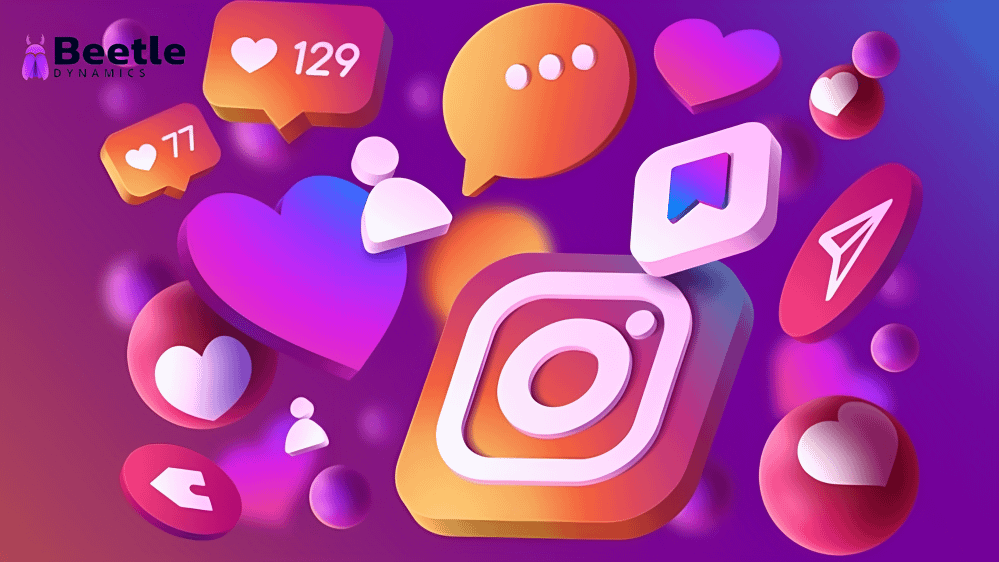 Benefits of availing Social Media Marketing Services for Your Enterprise
Increase Brand Awareness– There are many users of social media who use social media for different purposes and this gives a great benefit to businesses to reach a wider audience by using social media as a tool for marketing which ultimately increases brand awareness.
Targeted Audience Reach-

Through social media businesses can have various targeting options which will help them to focus their efforts on specific audience so that they can approach right audience resulting in quality leads and conversions.

Enhanced Customer Engagement-

Businesses and their clients can have direct and interactive conversation with the help of social media which will build strong relationship between them.

Cost-Effective Advertising-

The social media marketing is very economical than traditional marketing. It provides various cost-effective solutions to the businesses like they can set their budgets for marketing with which they can control their spending.

Increased Website Traffic and Lead Generation-

Social media marketing is very effective in increasing traffic to a business's website. Businesses have a great opportunity to generate leads from the people who visit their website and

converting them.

Competitive Advantage:-

In today's digital era, businesses that do not have a social media presence are lagging behind the competition. By availing social media marketing services businesses can stay ahead of their competition.

Insights and Analytics:-

Robust analytics and insights are provided by social media platforms that offer businesses valuable data by analysing which they can have better understanding of various factors.
Our Services
Social Media Strategy Development:- Social media strategy development means developing a plan that defines your social media goals and means to achieve them. Beetle Dynamics formulate plans that are simple and specific with meaningful measurable so that successful channels can be identified. We drive engagement across social media channels for targeting audience.
Content Creation and Management:-Compelling content is the main reason of the success of any social media campaign. Beetle Dynamics is expert in creating engaging and appealing content as it has a team of creative team of professionals who ensures that each element of content must reflect the client's brand voice and values.
Social Media Advertising:- Beetle Dynamics

provides social media advertisements on various platforms such as Facebook, Instagram, Twitter, and LinkedIn. We create targeted and optimized ads which directly benefit our clients.

Audience Engagement and Community Management:- Customer retention and loyalty is very important for every business who wants to gain long-term benefits and success. Beetle Dynamics help their clients to maintain and enhance their customer relationships by engaging with them through effective community management. We monitor social media platforms for comments and messages so that immediate response can be given to customers which build a positive brand image.
Influencer Marketing- Influencer marketing is very useful in expanding a brand's reach. Beetle Dynamics collaborates with best influencers who can perfectly promote the client's overall business. We handle the whole process by ourselves from choosing the right influencers to negotiate with them and measuring the effectiveness and efficiency of campaigns.
Social Media Analytics and Reporting:- Measuring results is very important for the continuous improvement in social media campaigns.

 

Beetle Dynamics provide the great analytics and reporting services to the clients to track the success of various social media campaigns.
Social Media Training and Workshops:
Beetle Dynamics provides social media training and workshops to assist businesses in developing their own expertise in social media marketing. We provide businesses with many ideas so that they can manage their social media presence.
Conclusion:
In the world of digitalization and social media marketing, Beetle Dynamics stands out as a leading marketing agency in Jaipur. Beetle Dynamics helps businesses and their clients to create a strong online presence, attract target audience, generate quality leads and build a good customer relationship to get long-term benefits. We will help you to stay ahead of your competition and achieve your marketing goals.